The Campaign is Out…Just in Time for Election Season!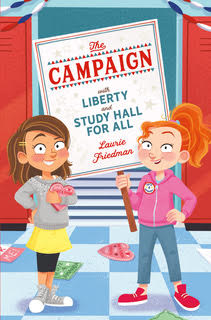 Excited to announce the release of my new book!
When best friends Amanda Adams and Meghan Hart run against each other for president of their class, the gloves come off! As the rest of their classmates begin to choose sides, the girls realize that how they conduct their campaigns will have a lasting impact on the outcome of the election.
Hope you'll all enjoy this read about middle school politics!